OCTOBER 21, 2020
It's hard to imagine a world without zippers. We use them in all types of projects from clothing to purses to pillows. The zipper that operates similar to the way we know it has only been made since 1917 and was originally called a separable fastener. The first zipper, called the Automatic Continuous Clothing Closure was invented years earlier by Elias Howe, the inventor of the sewing machine. The zipper got its modern name when B. F. Goodrich used zippers on rubber galoshes. The galoshes were called zippers because of the sound made when closing them and the name came to identify the type of closure no matter what type of product it closed.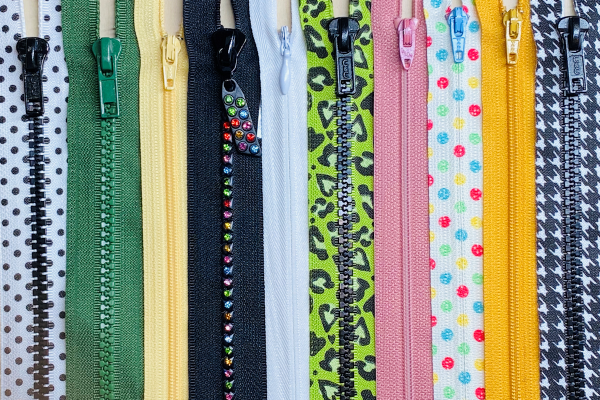 BERNINA Zipper Feet
BERNINA has five options for stitching zippers. Foot #4 is the original zipper foot that comes in a regular version that works for all models and a "D" version for the models equipped with the Dual Feed function. Zipper Feet #14D and #54 both have adjustable guides that make it easy to sew straight topstitching with inserting zippers plus #54 has a coated sole that makes it easy to stitch zippers in leather and plastic projects. The remaining zipper is Invisible Zipper Foot #35, designed specifically for inserting invisible zippers.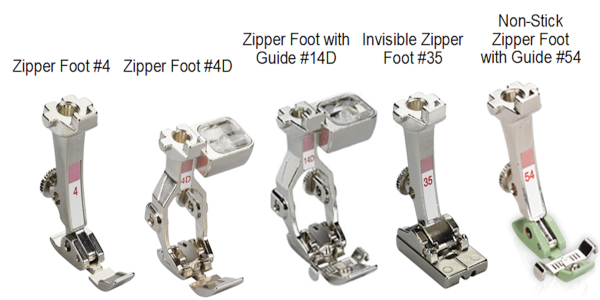 Needle Positions
The notches on each side of the foot make room for the needle to pass through the fabric and zipper tape without hitting the foot. The position of the needle must be adjusted to the far right or far left when using this foot. When using a machine that has Foot Recognition, it will keep you from stitching if the needle is in the wrong position. The stitching will show in red on the screen (see the left image below) to indicate that the needle is in the wrong position.
Zipper Applications
Zippers can be inserted in many ways for a variety of projects. Click here to see a previous post that shows three ways to stitch zippers.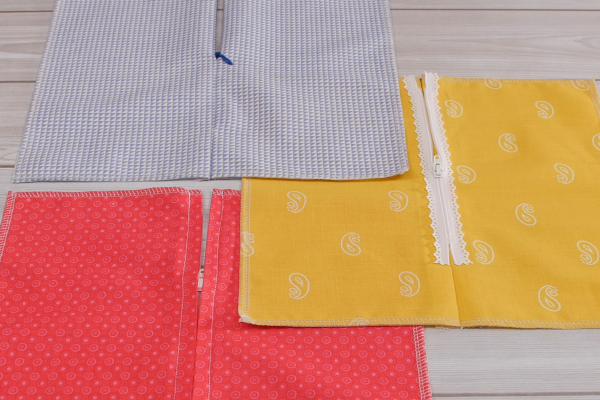 Zippered Pouches
Zippered pouches are a popular project especially for beginning sewists. Click here for directions to make this pieced and quilted zippered bag.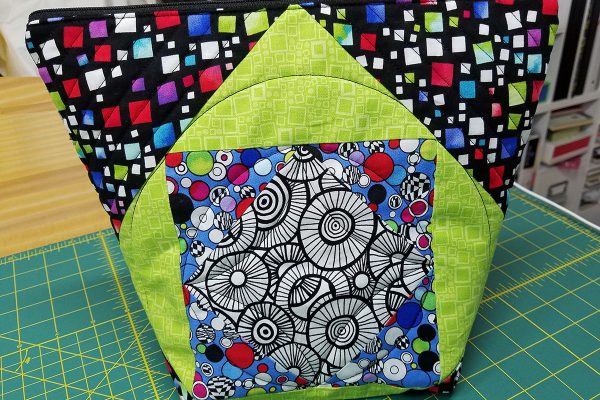 Invisible Zippers
An invisible zipper is a perfect choice when making pillows. Inserted in the seam on one side, it is an easy way to make removable covers that can be changed for redecorating or laundering. Click here for directions to make a zippered pillow cover.