Ghosters Rope Coaster Tutorial
This project is a great introduction into sewing with cotton cording, and using a zigzag stitch. These would also make a cute addition to a hostess gift with a bottle of wine or cider for any parties you attend this season!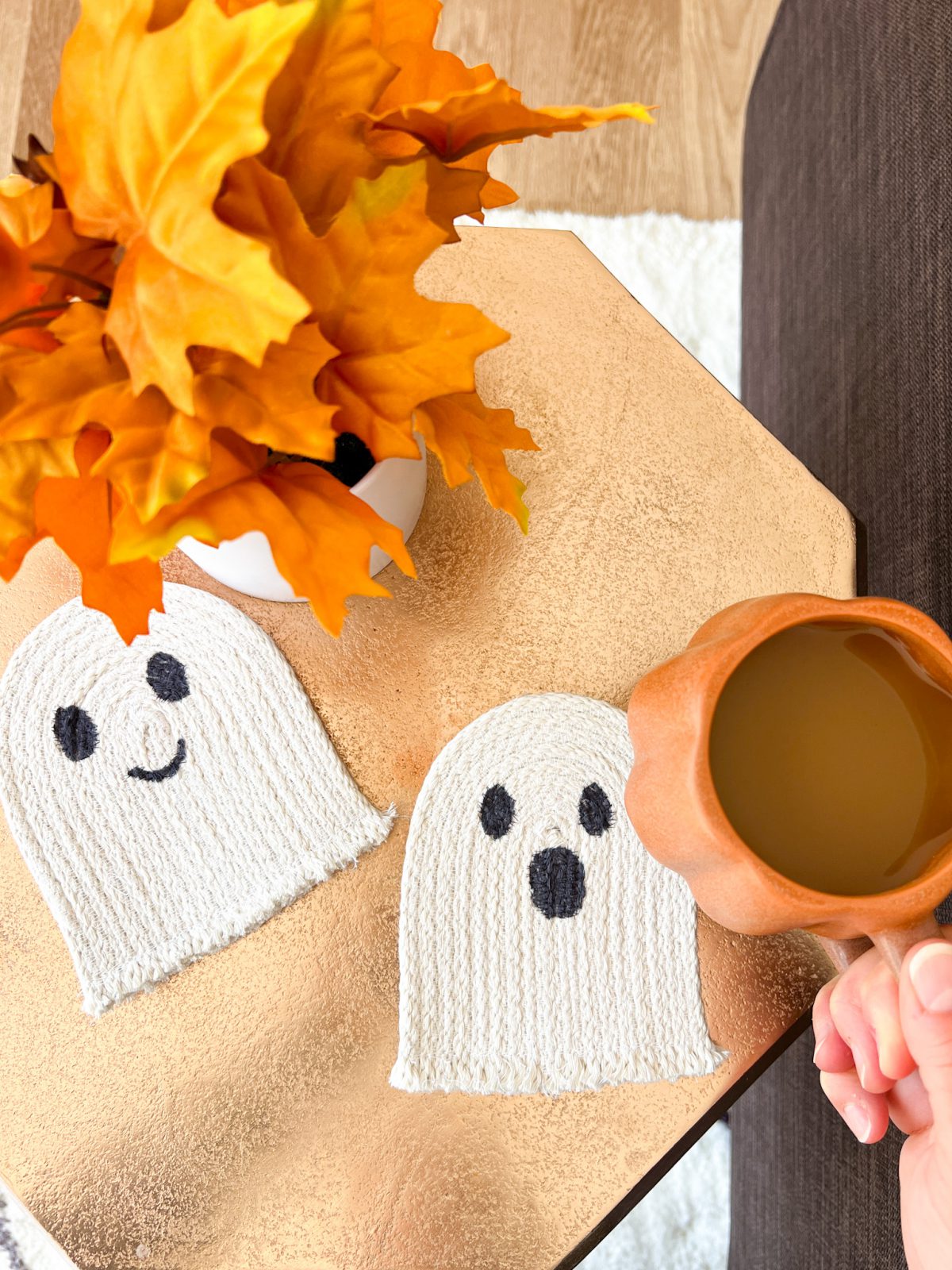 Materials to sew a set of Ghosters Rope Coasters
1/4″ Cotton Cording
Coordinating thread – cream or white (glow in the dark would add a fun touch)
Black permanent marker
Ruler
Heavy Duty scissors or rotary blade
Seam ripper
Instructions to make a set of Ghosters Rope Coasters
Step 1: Preparing Your Cotton Cording
I am using a bundle of cotton cording that measures 1/4″ wide and a length of 100′, when you unwrap your cotton cording from the packaging it comes in a nicely wound bundle. This seems like it's ready to go, but once that initial unraveling happens, it becomes a tangled mess.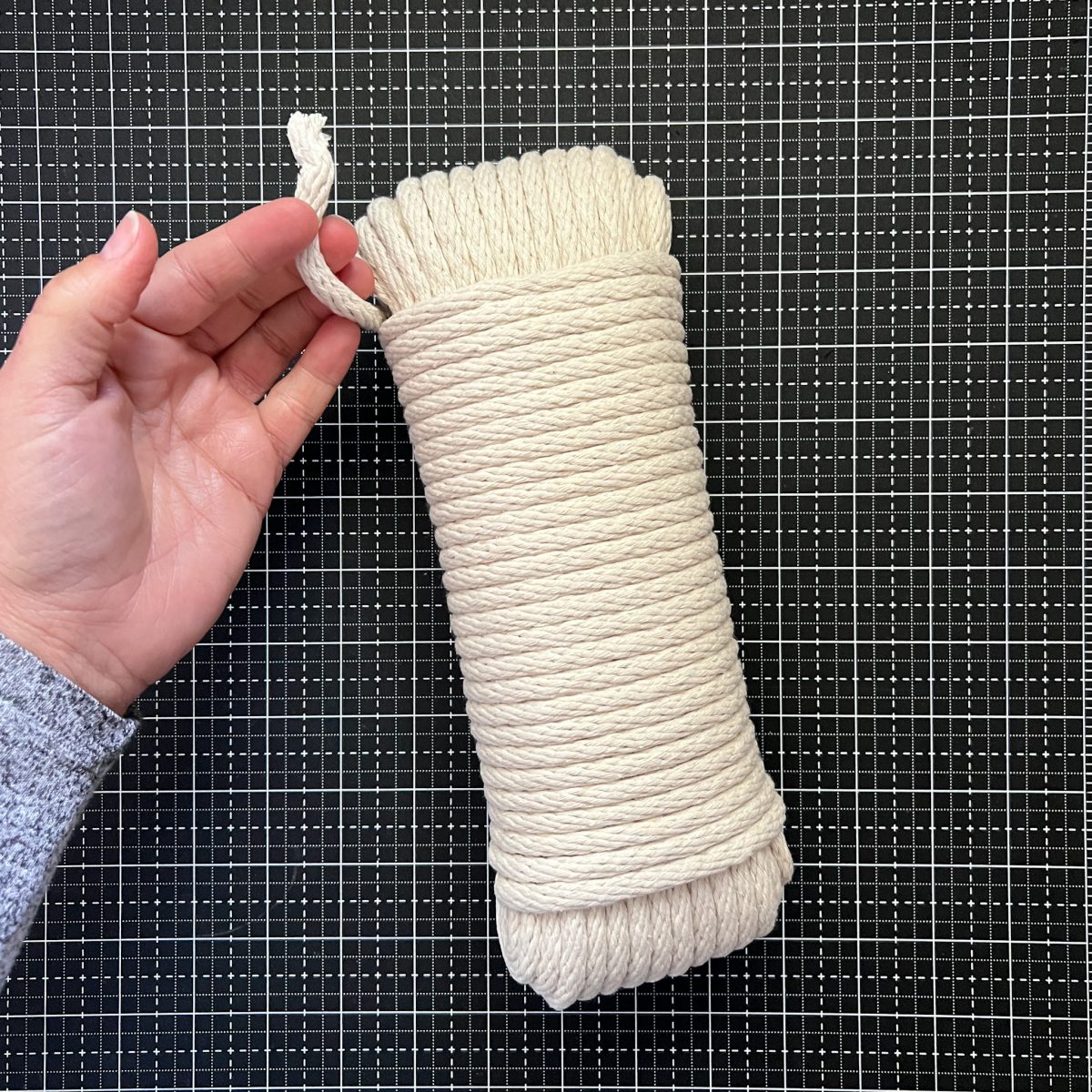 I like to begin all of my rope projects by winding my cording into a nice ball, that way you will not have any issues getting tangled up at your machine. Once wound, trim the end of your rope for a nice clean edge.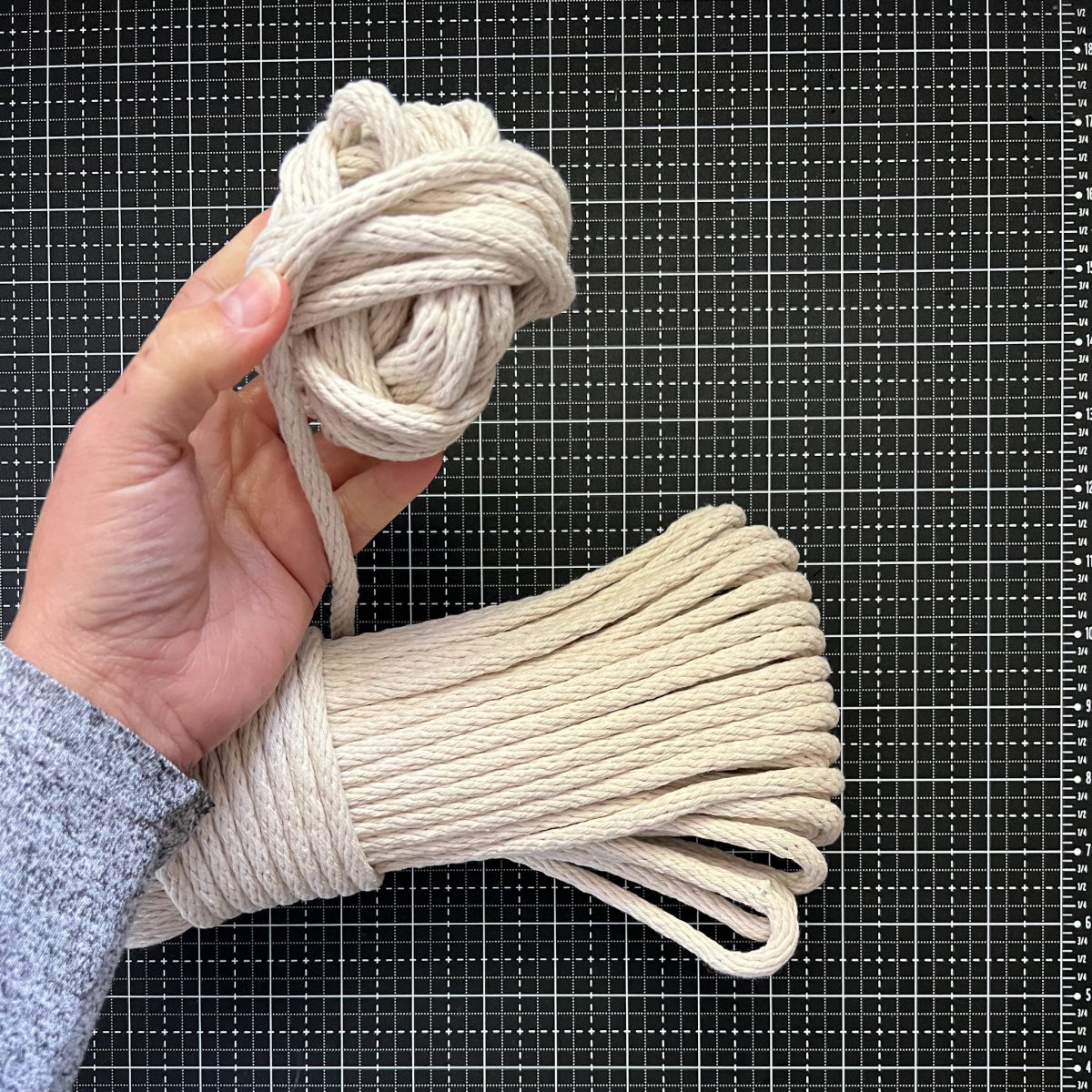 Step 2: Machine Settings
You will be using two different stitches on this project, a zigzag stitch and a straight stitch. I chose the foot #1C for this project. It's an all-purpose foot that works for straight stitching as well as decorative stitches and allows me to use a wider width.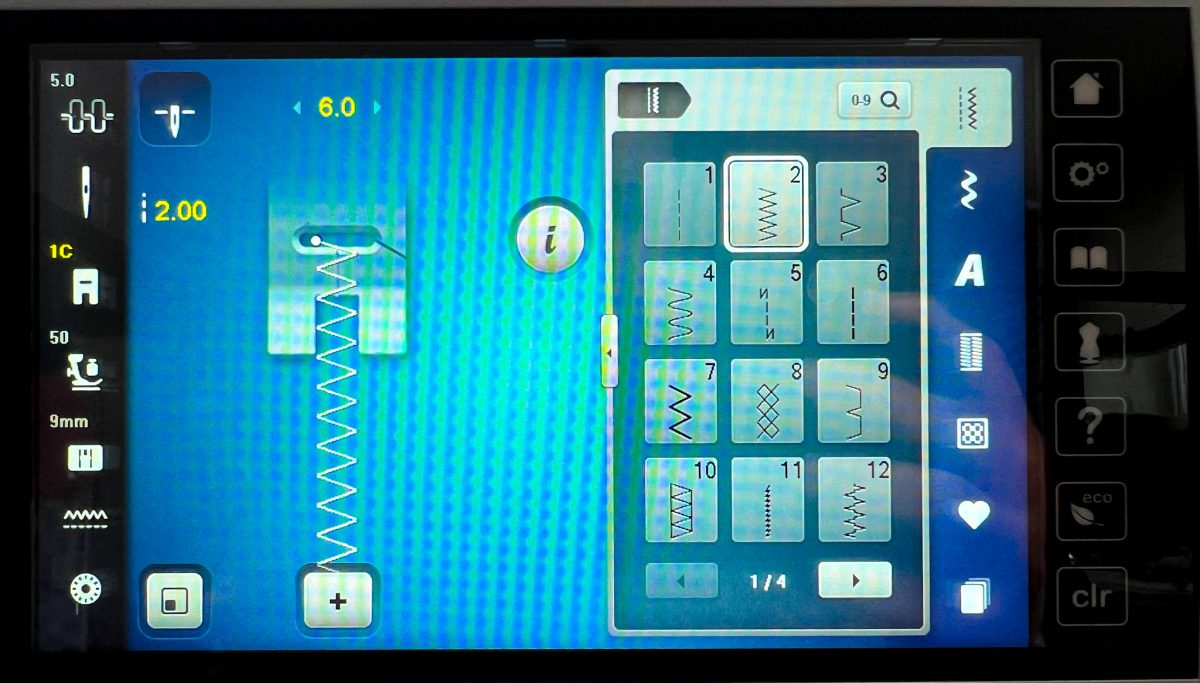 Stitch: Zigzag, option 2 / width 6.0 / stitch length 2 / needle down
Step 3: Zigzag Stitching Your Oval Shape
Begin by measuring out 7″ of cording on your machine table or using a ruler.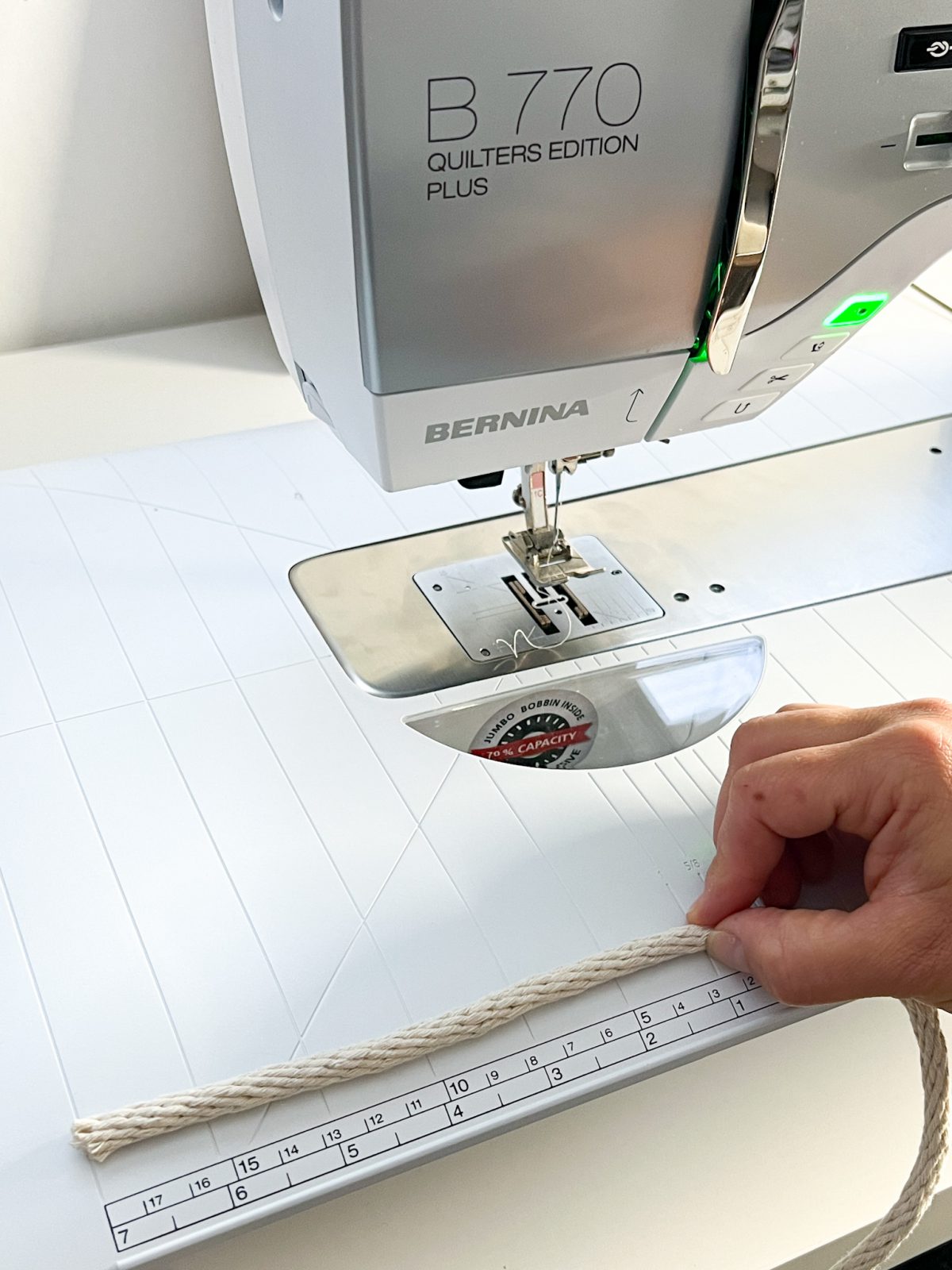 Fold your cording at the 7″ measurement, this is where you will begin zigzag stitching.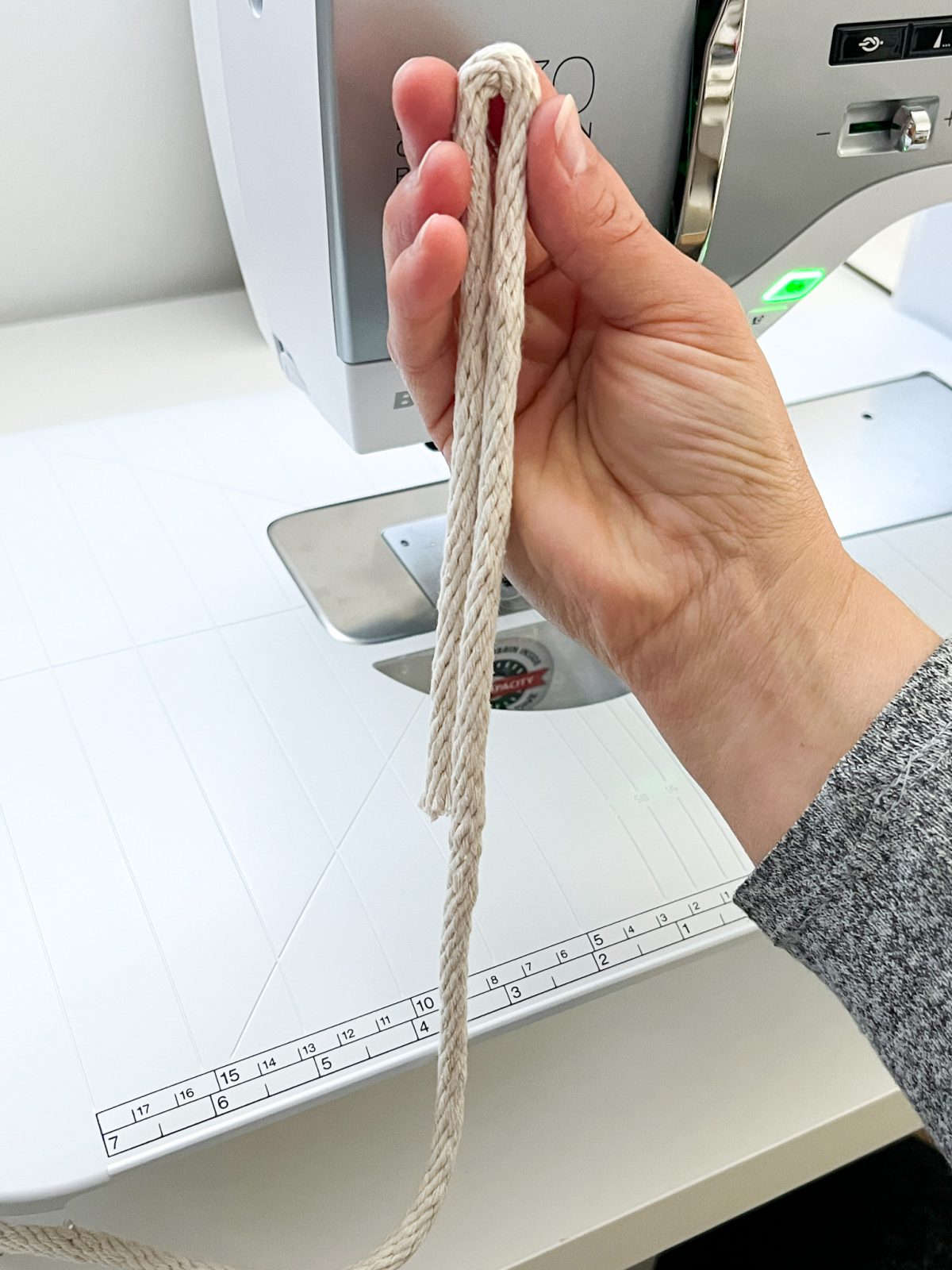 Lower your presser foot down onto the folded end of your cording. Make sure that your needle is in down position and begin zigzag stitching. Sometimes it is hard for your cording to make the initial movement under your presser foot, a seam ripper works well for grabbing one side of the cording to move it through.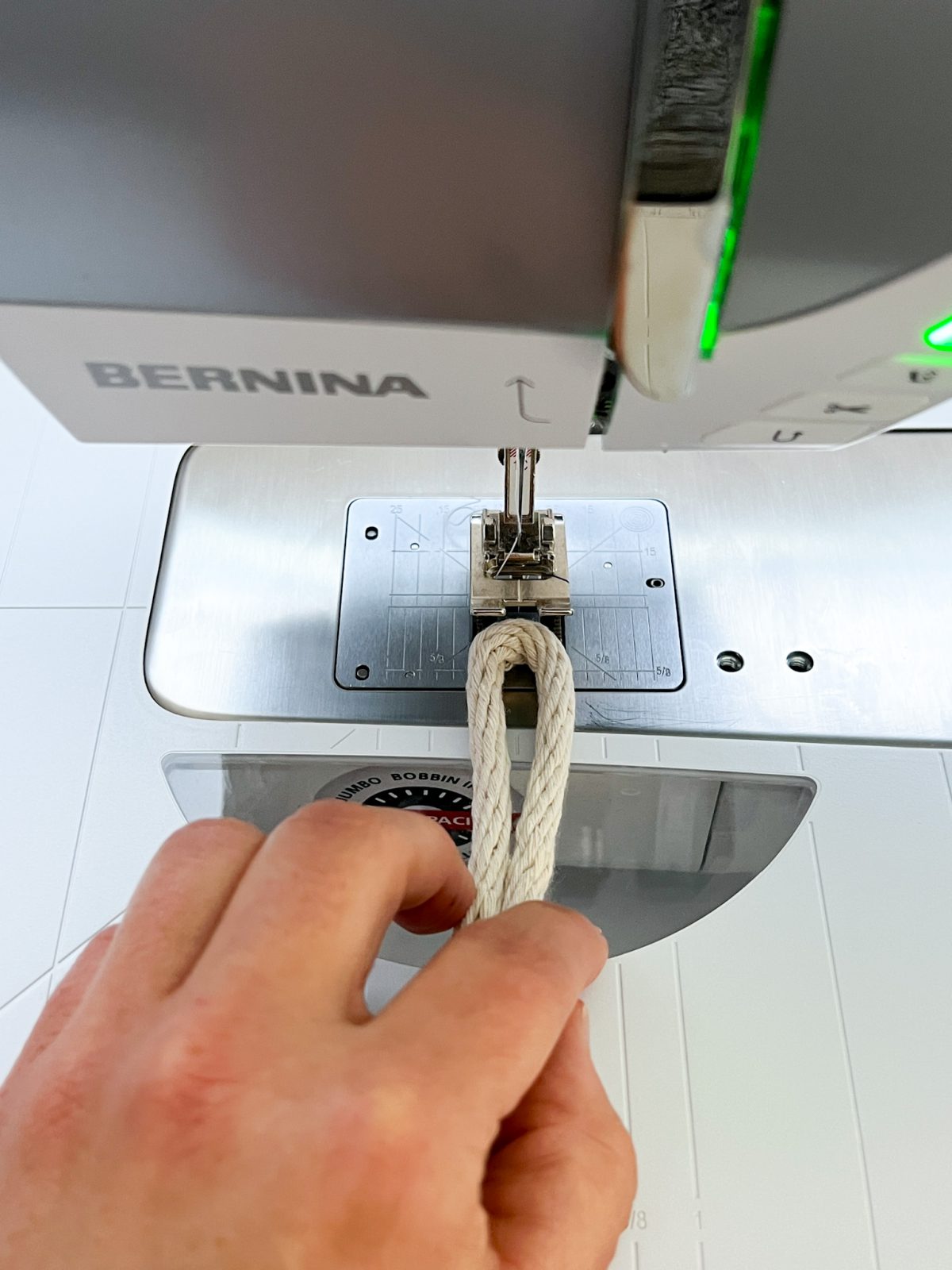 As you make it to the end, use your knee lift to lift your presser foot while stitching around to the next cording section to stitch.
Continue zigzag stitching around and around until the width of your oval shape is around 4″ and the length is around 10″.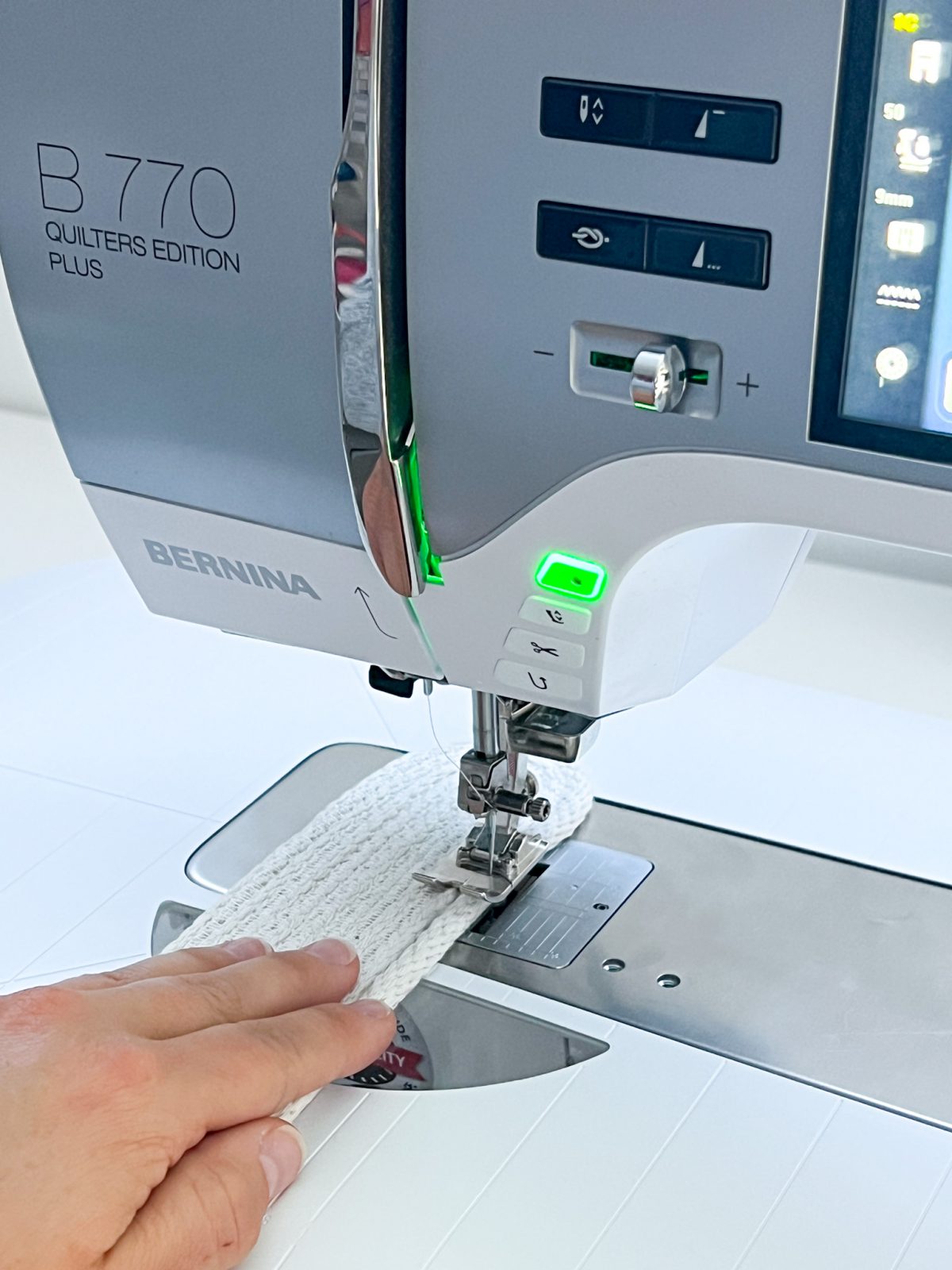 End your stitches around the middle of your oval shape and trim off any extra cording. There is no need to backstitch at this point.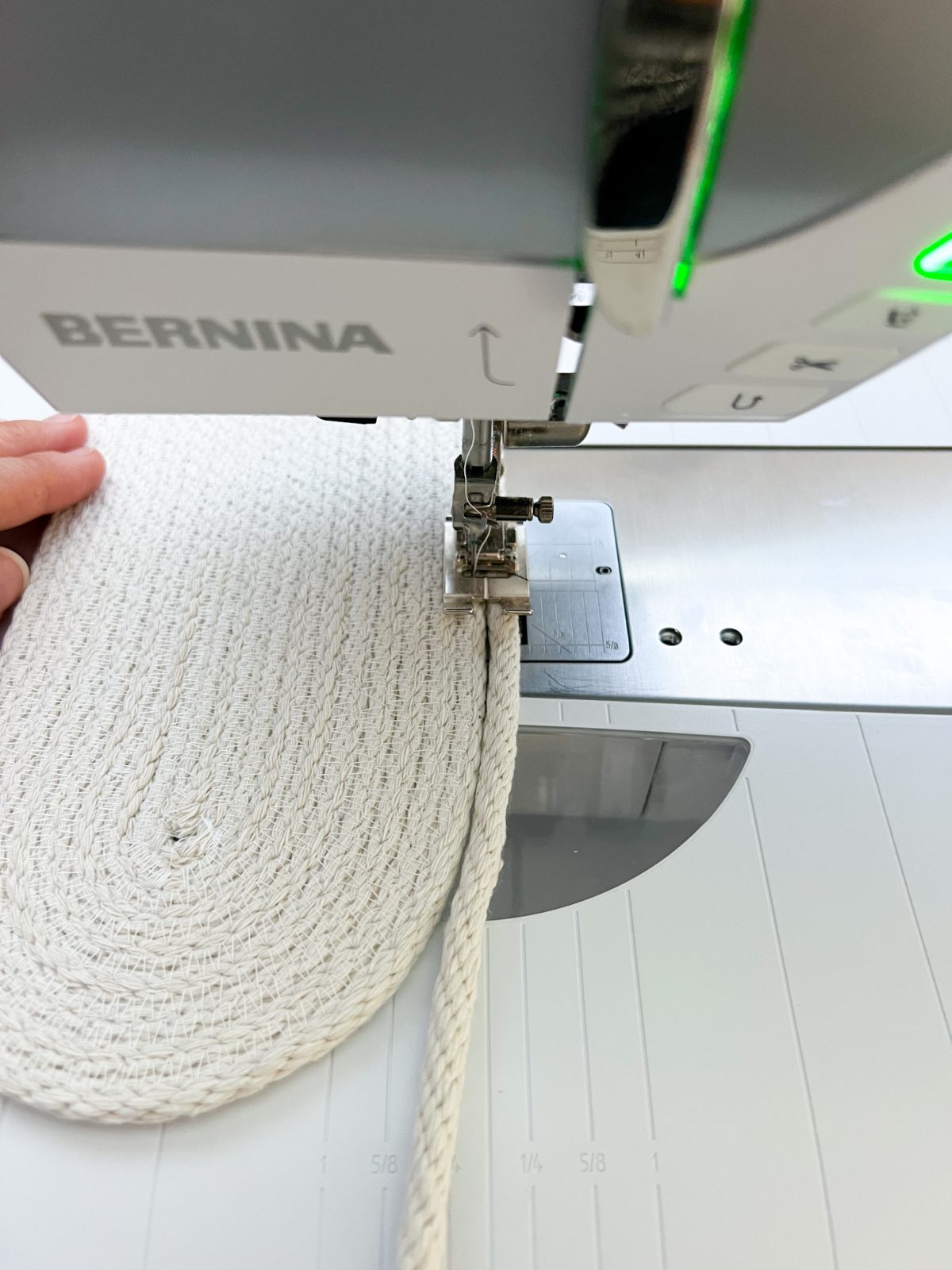 Step 4: Cutting Oval Shape and Securing Edges
At your cutting mat, take a ruler and find and mark the middle point of your oval shape.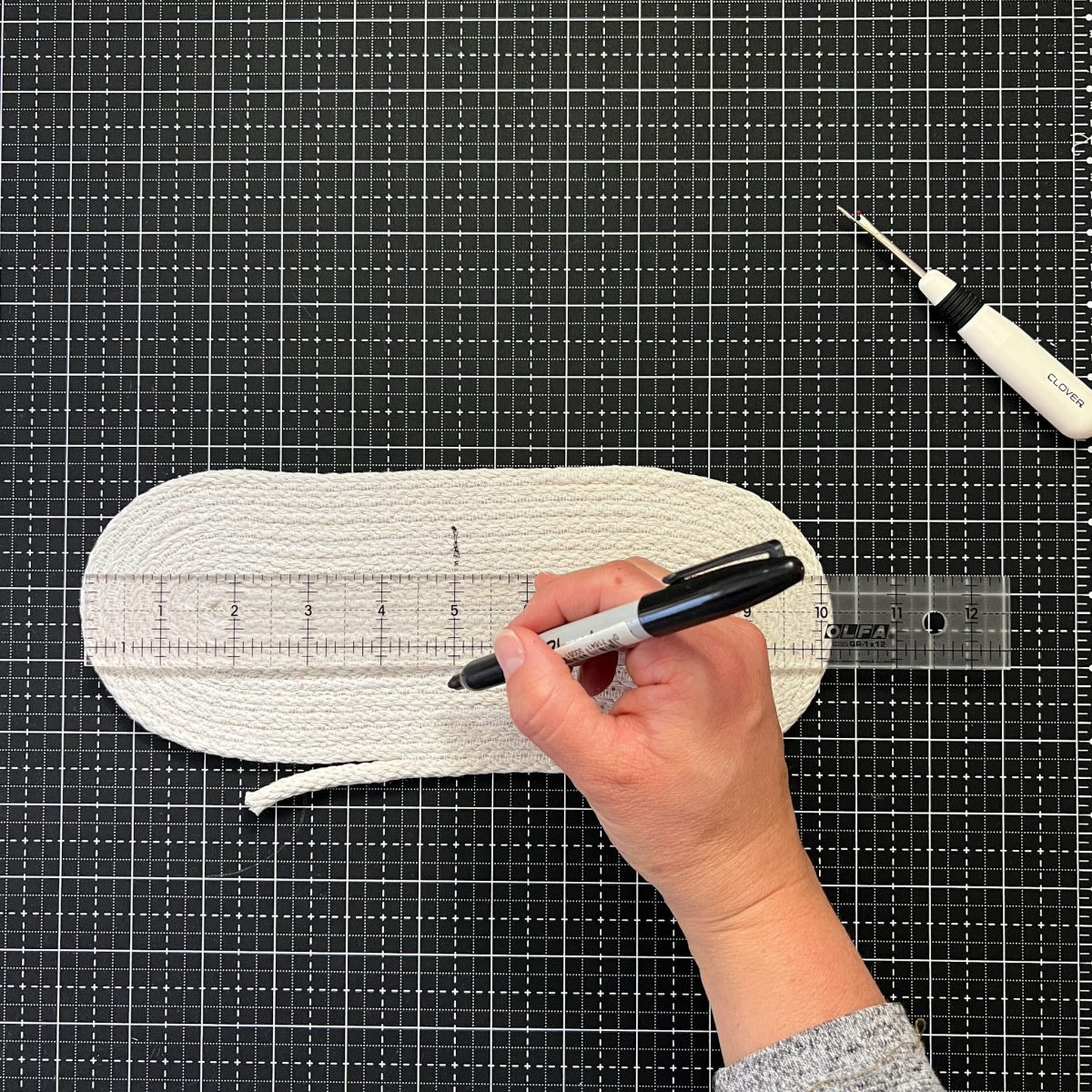 Using a ruler and rotary cutter or heavy-duty scissors, carefully cut your rope oval in half along your marked line.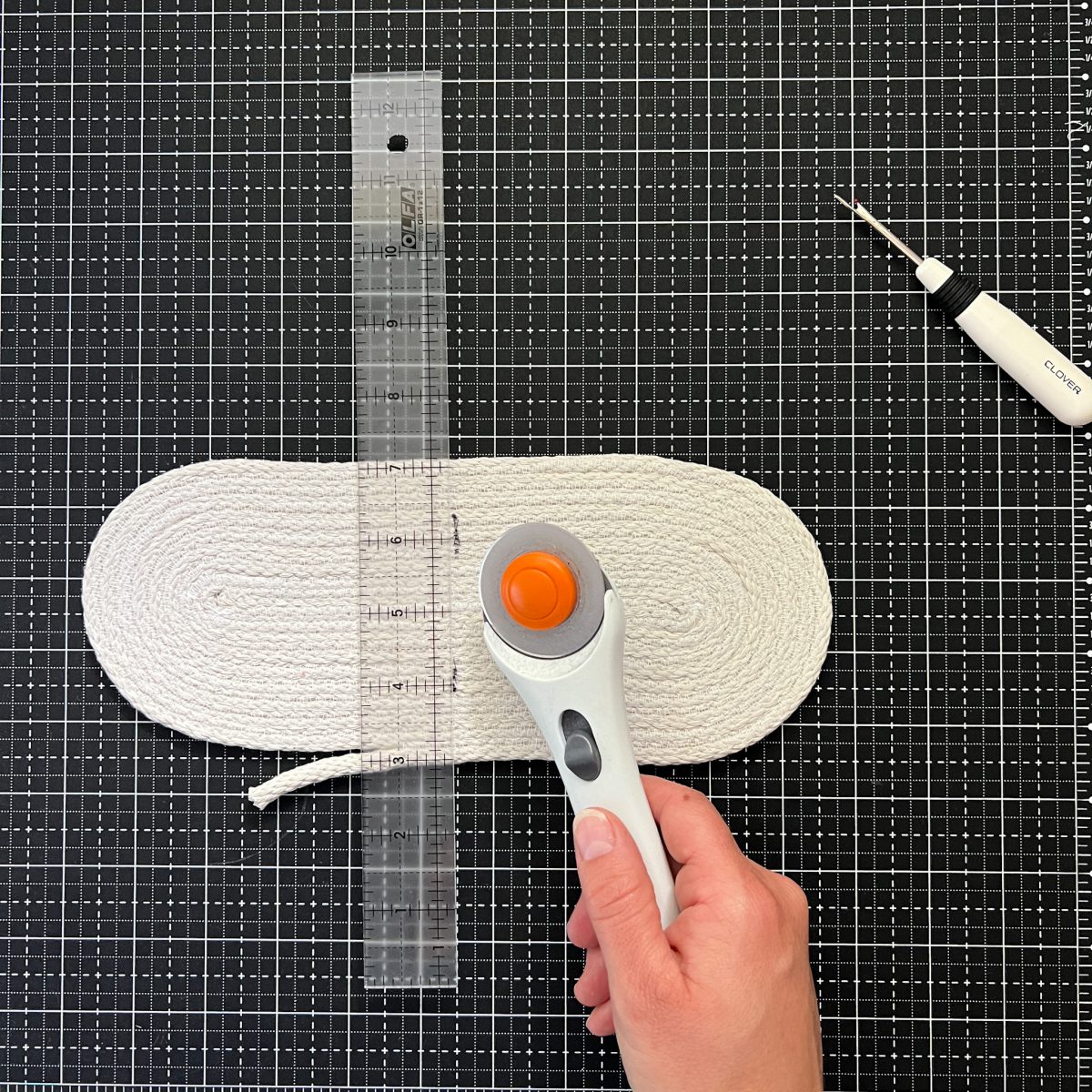 Using your seam ripper, cut through the zigzag stitching connecting the end tail of the cording. Remove this tail piece.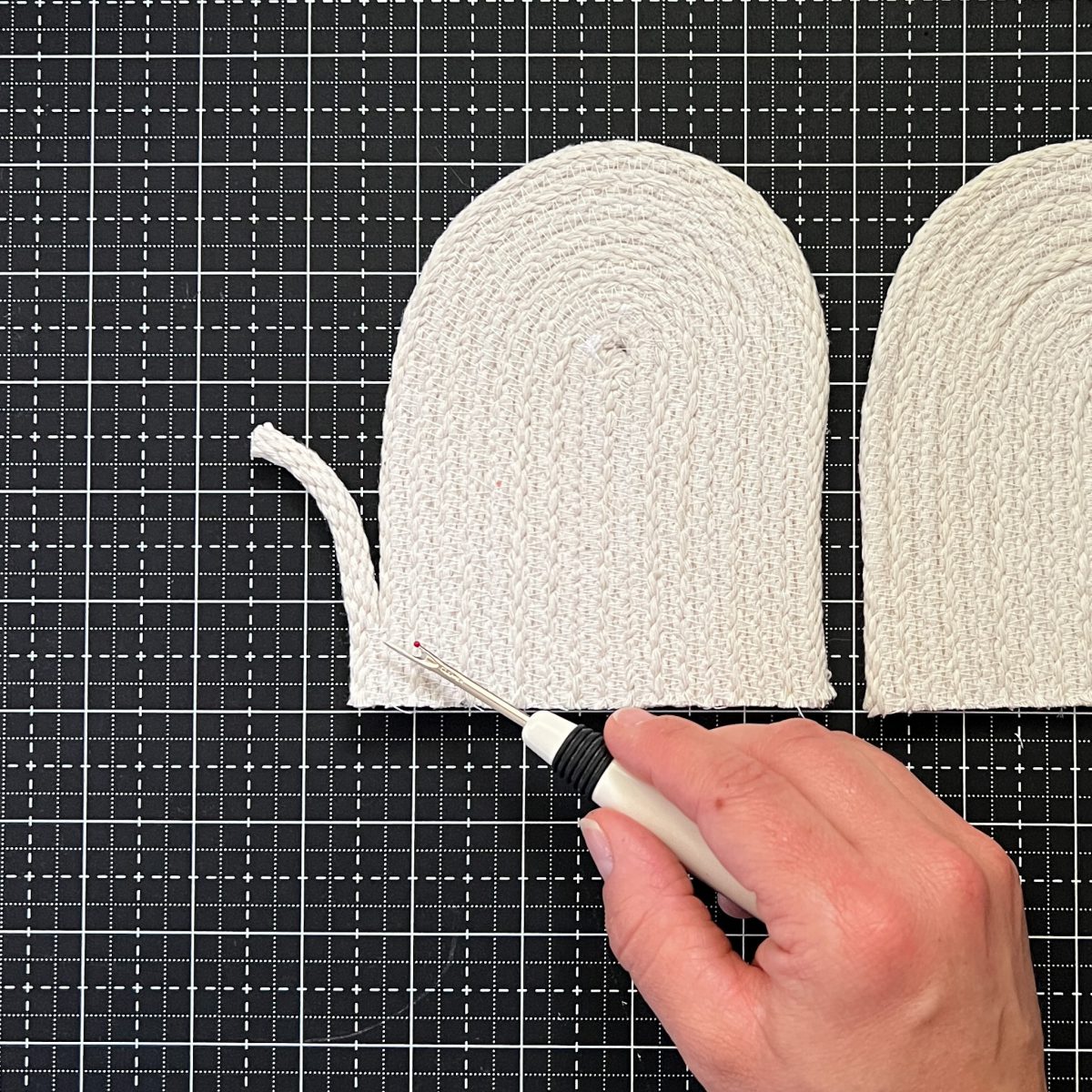 Back at your machine, using a straight stitch – stitch length 2. Stitch a straight line .5″ from the cut end of your half-oval shapes. Tip – if you would like a larger frayed end increase the straight line stitch distance from the raw edge.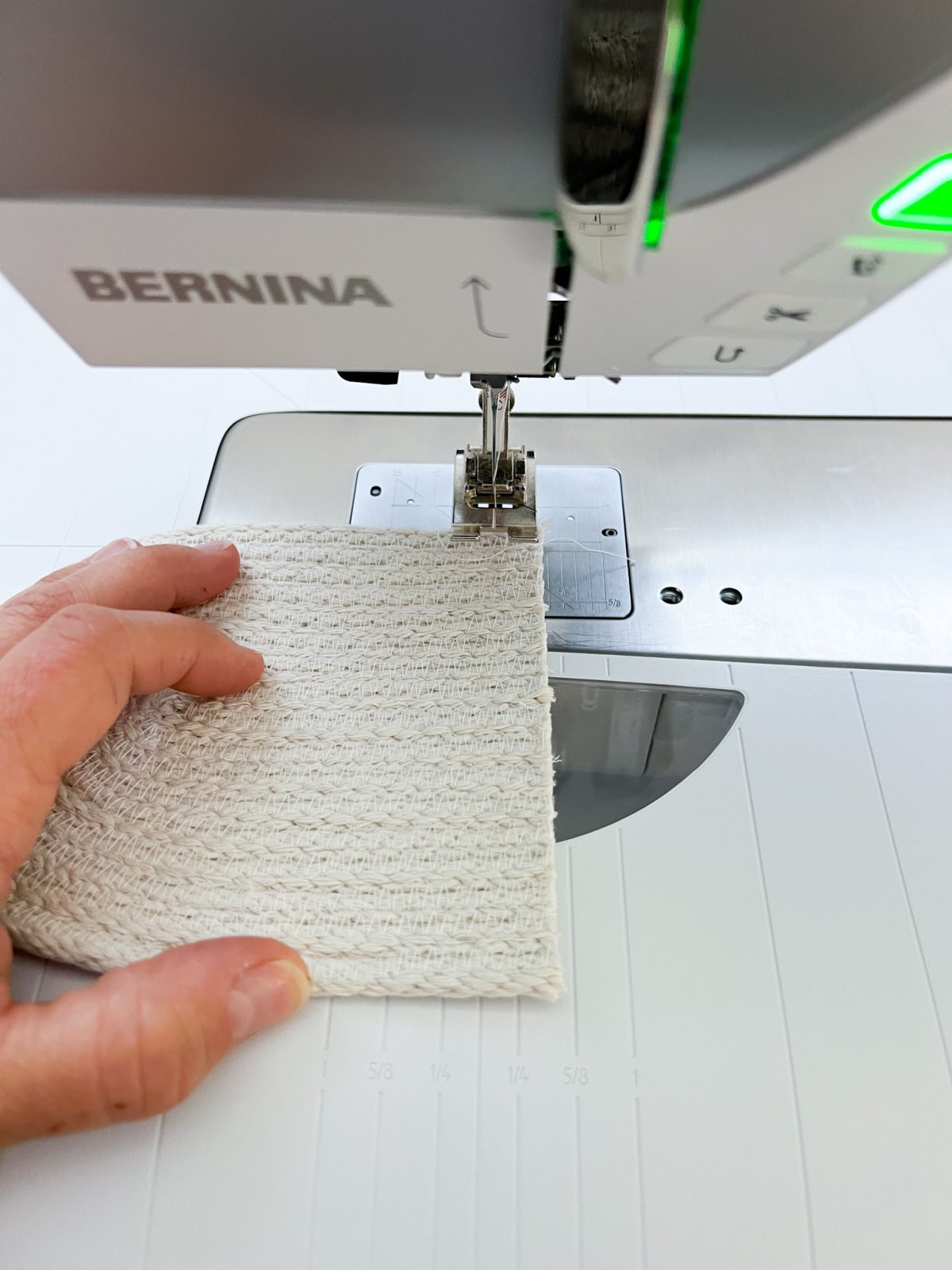 Using your seam ripper, remove the zigzag stitches from just above your straight line stitch to the end of your raw edges, repeat for every row of zigzag stitching.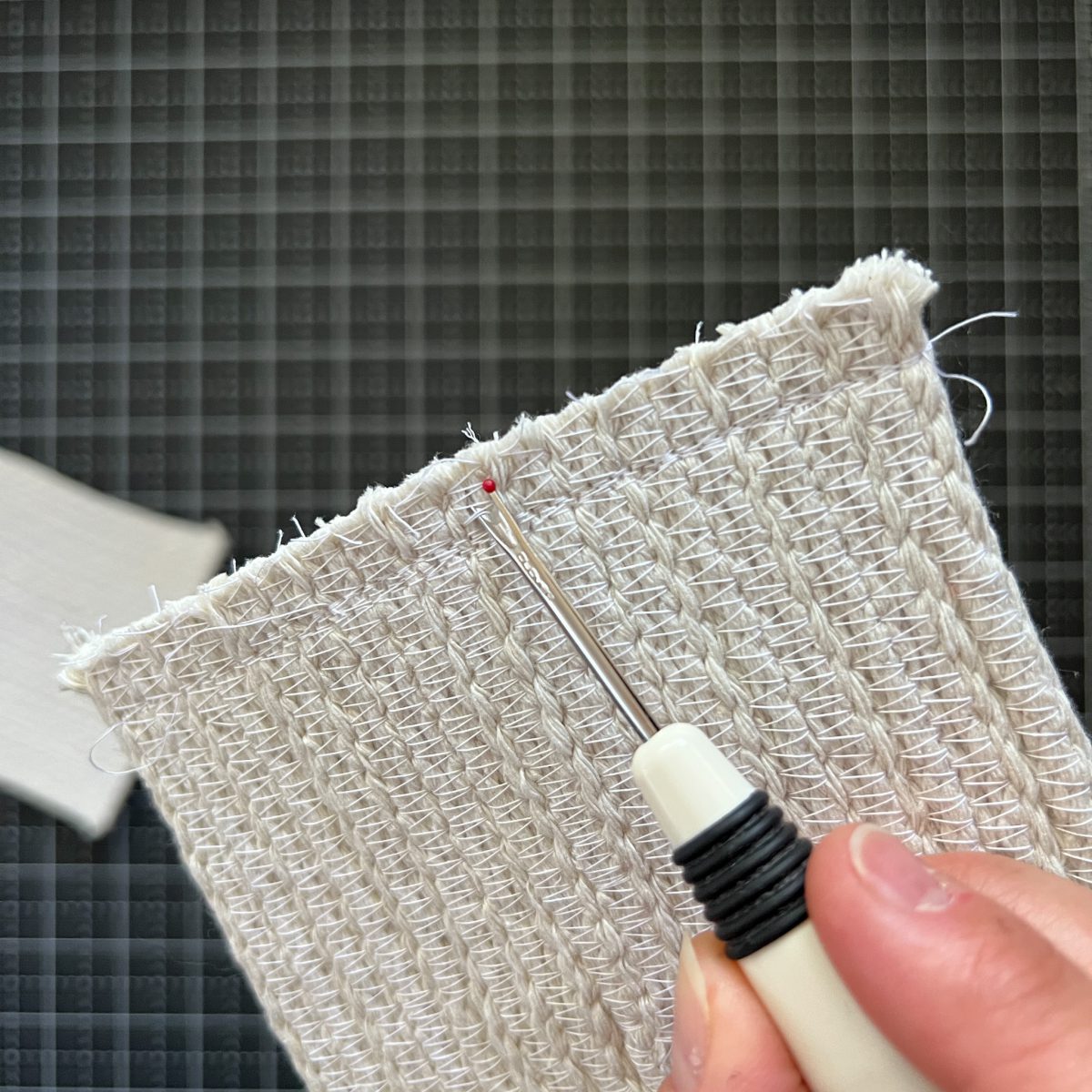 Using your rotary blade or scissors, trim away any loose threads that now hang off the end of your half oval.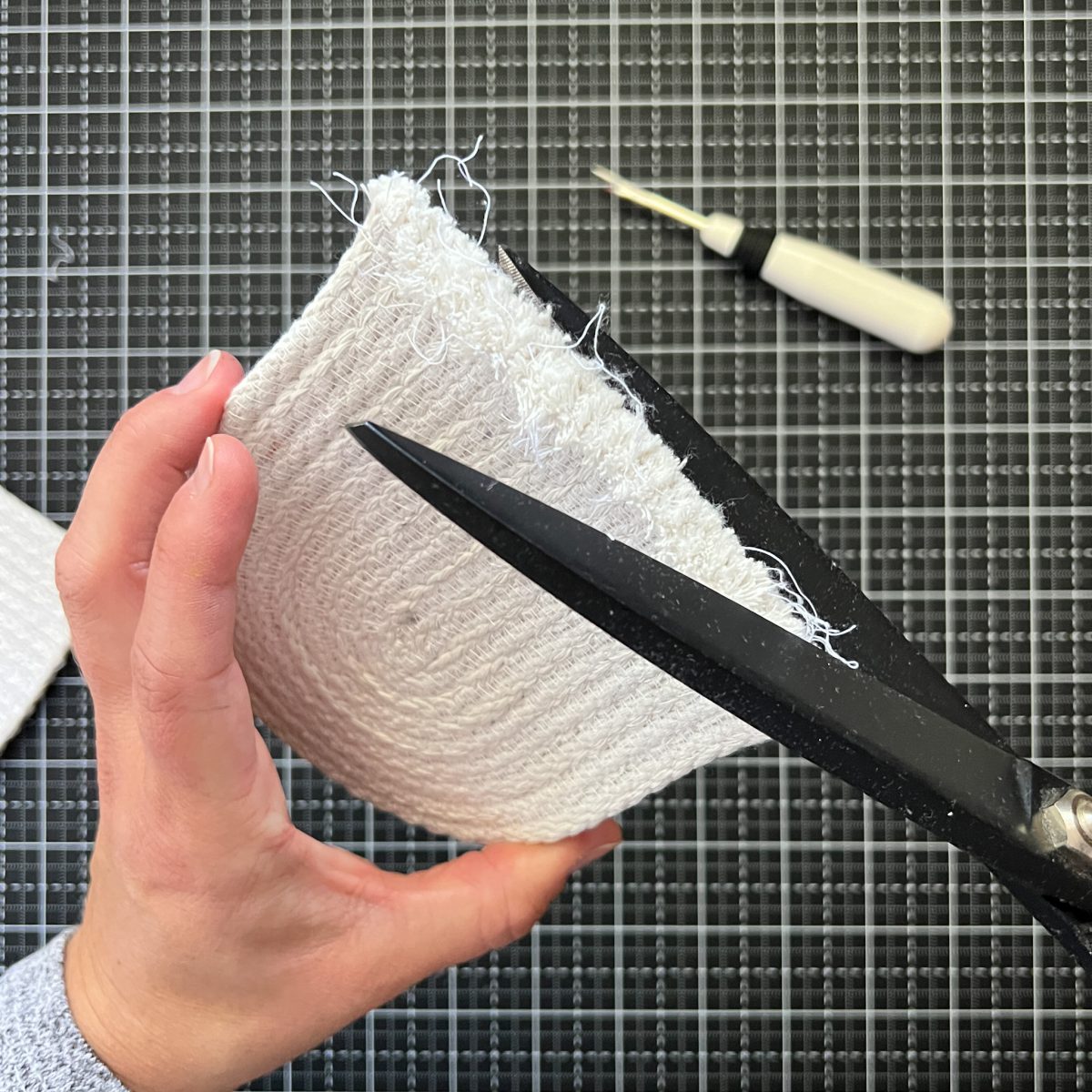 Use your fingers to fray the raw edges of your cording. Trim any additional loose threads.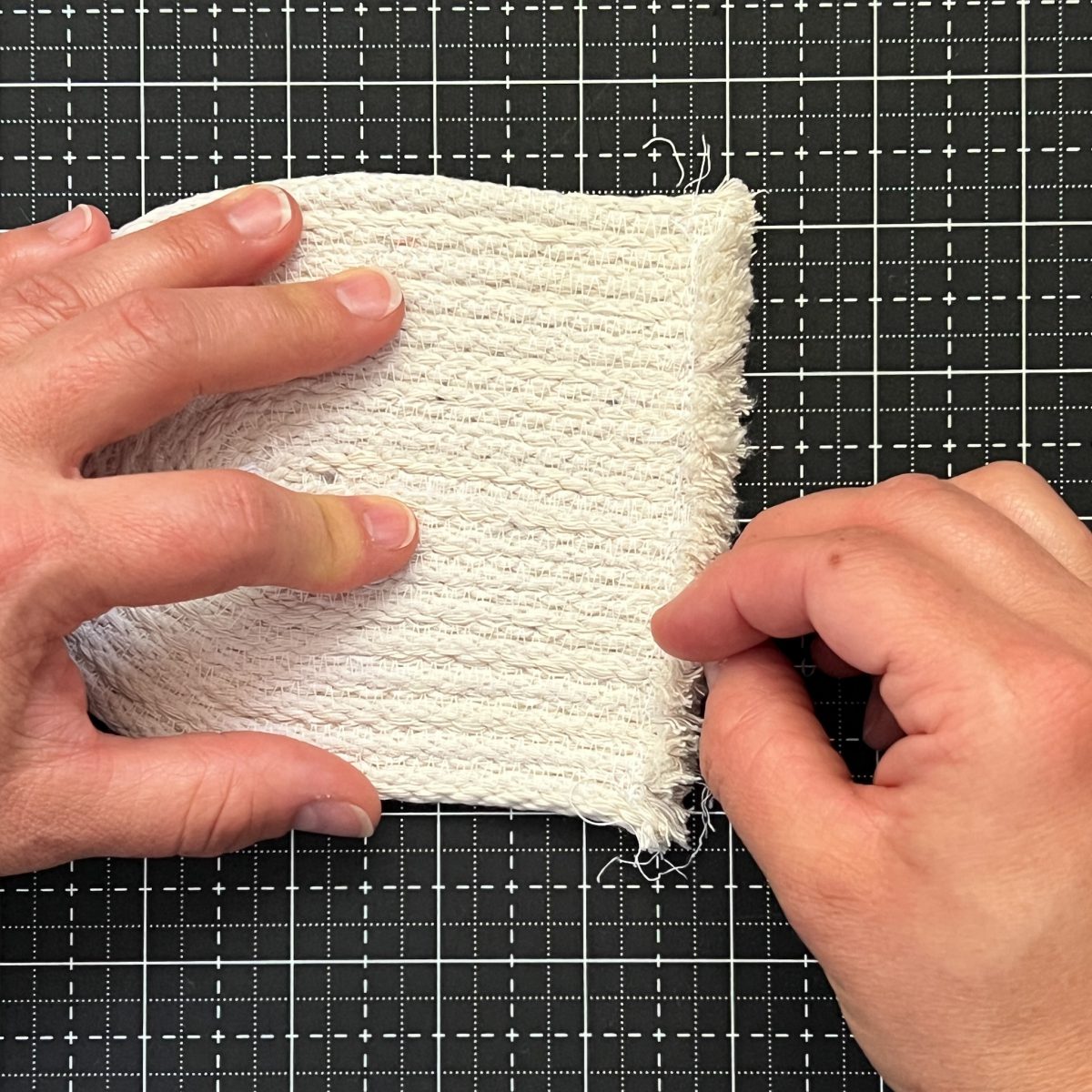 Using a permanent black marker, get creative and make your own ghost faces!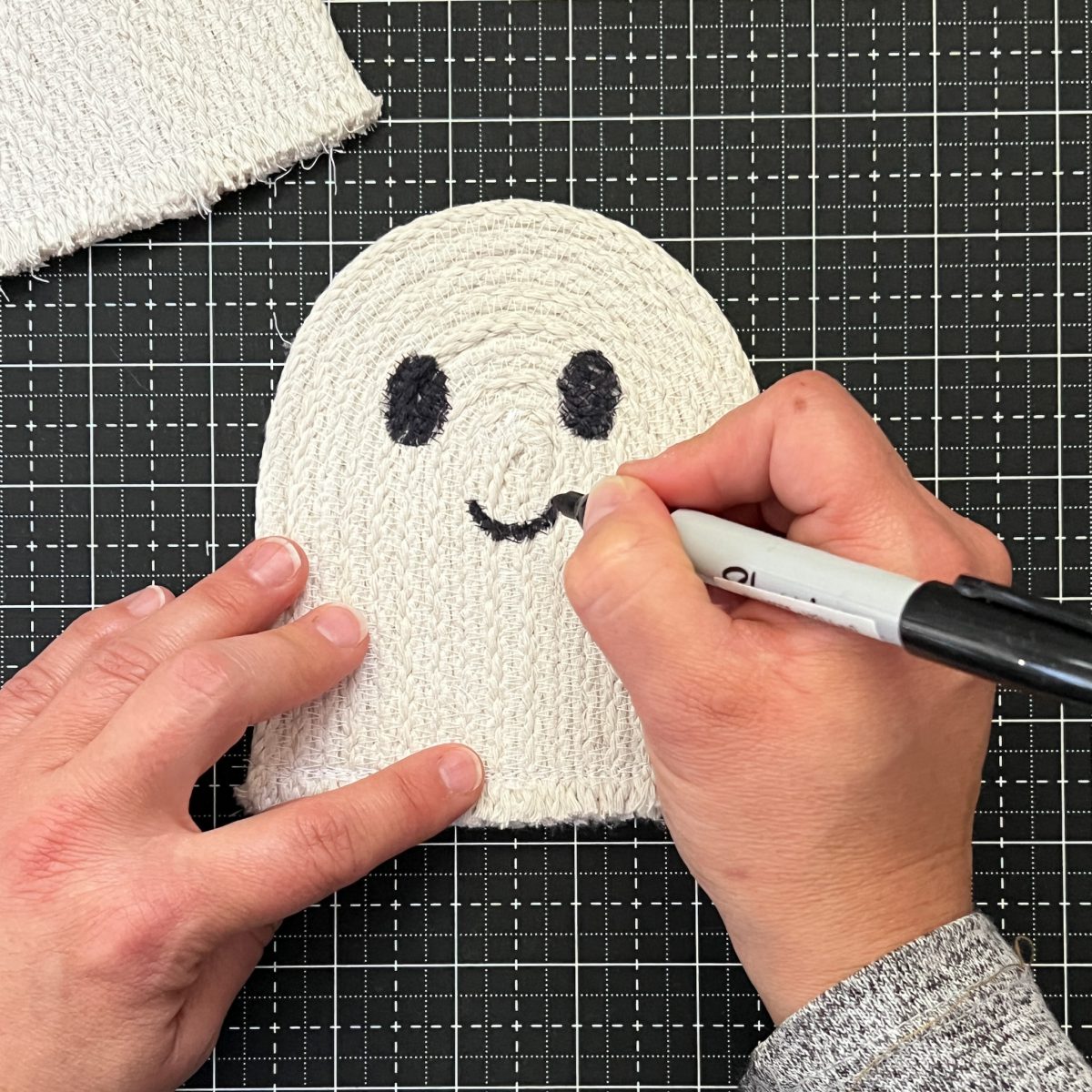 Now you have a fun set of Ghosters to decorate your side tables for those mugs of hot cocoa and cider.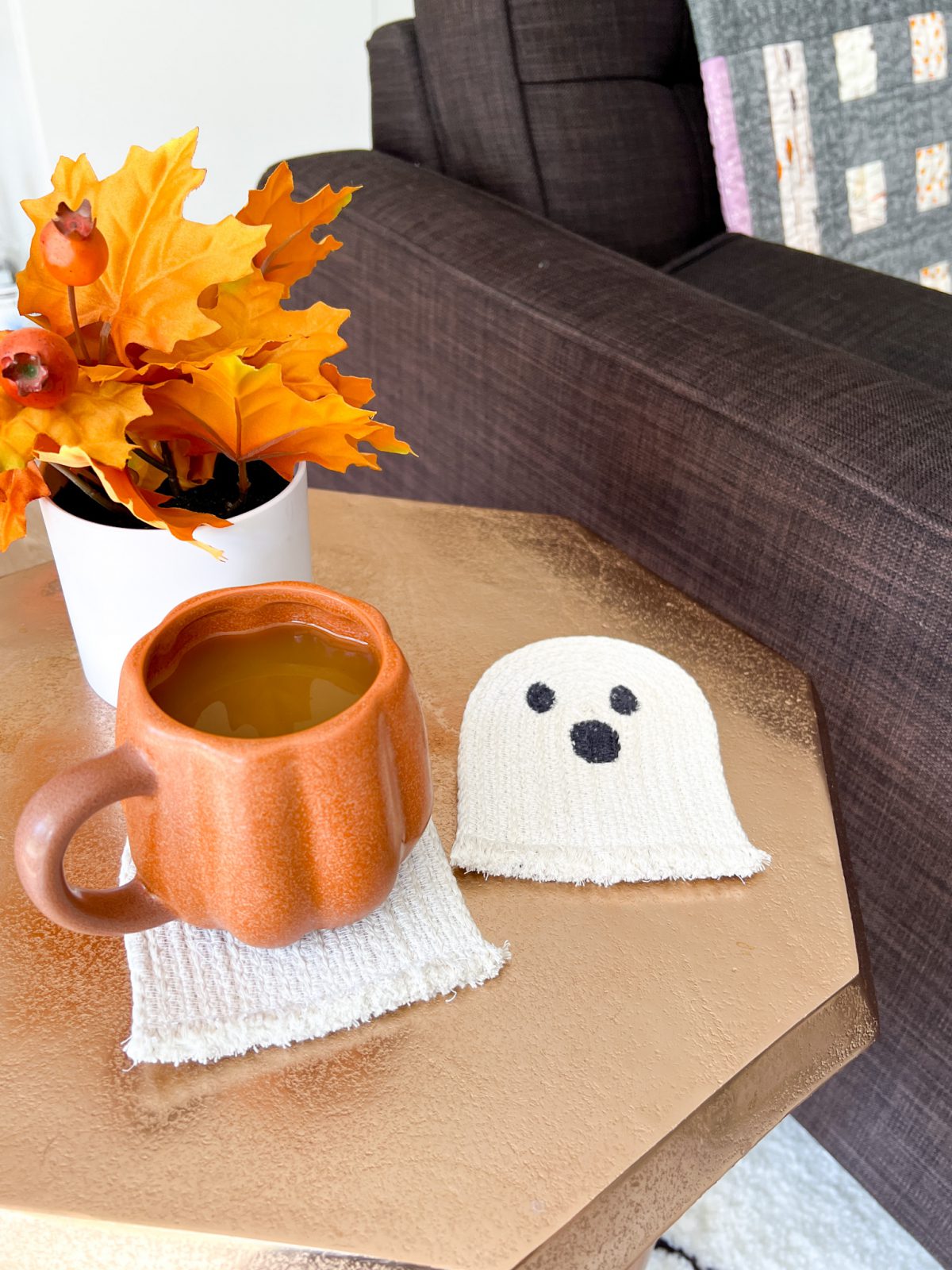 Difficulty level: all levels

Time to Complete: Less than one hour

Used Material: coordinating cotton thread, cotton cording, seam ripper

Projects: coasters, coasters

Seasons: Autumn, fall, Halloween

Techniques: sewing with cording