NOVEMBER 1, 2019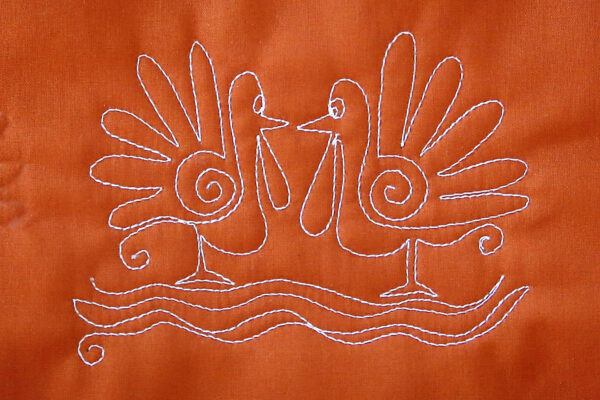 Gobble! Gobble! Are you ready for some quilting fun? There's no better way to add a personal touch to your quilts than with machine quilting motifs! Stitch the adorable, Turkey Tom on your next quilt! He looks great in the center of a block, or stitch a flock of gobblers in a row to fill a border.
I'm Lori Kennedy, the author of Free Motion Machine Quilting 1-2-3 (Martingale). I have been tracing my fingers and doodling turkeys since first grade and I bet YOU have, too! Turn that doodle into a quilt motif using heavy weight thread and a size 90 Topstitch needle. I recommend 50 wt cotton thread in the bobbin.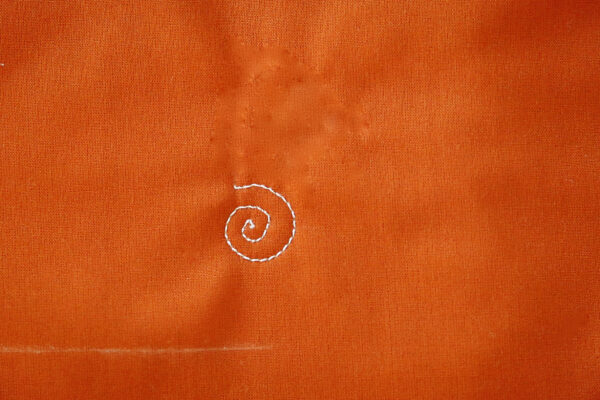 Begin by stitching a counterclockwise spiral. Stop with your needle down at the top of the spiral.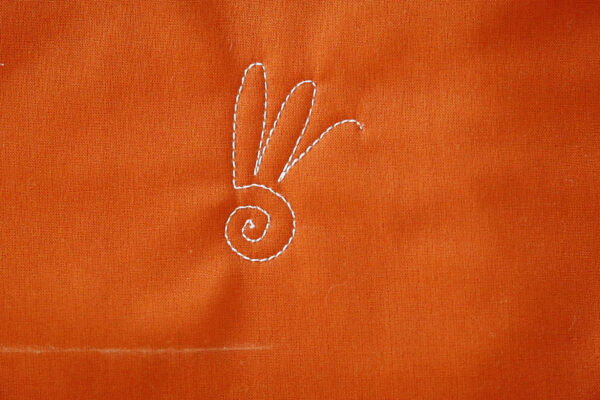 Add long feathers with a rounded tip.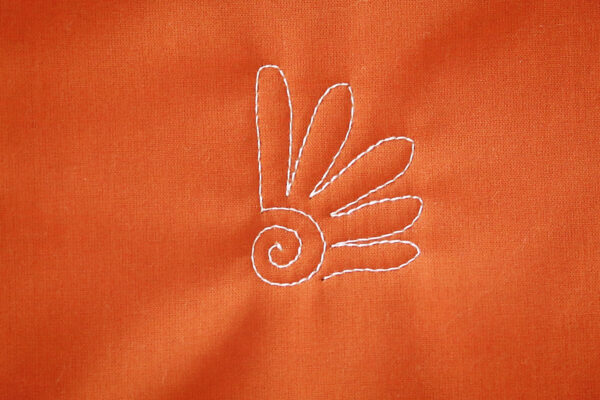 Continue around the spiral adding feathers.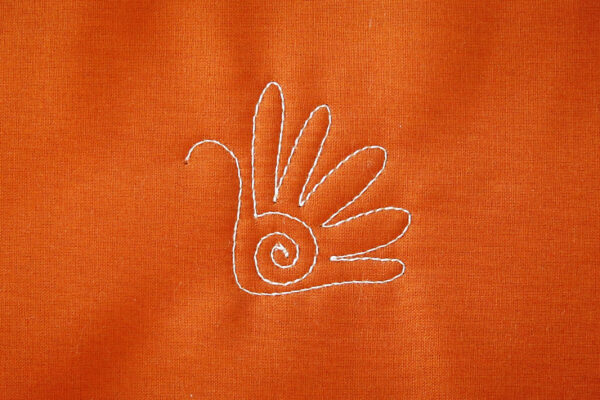 Stitch under the spiral and then vertically. Curve around to create the top of the turkey's head.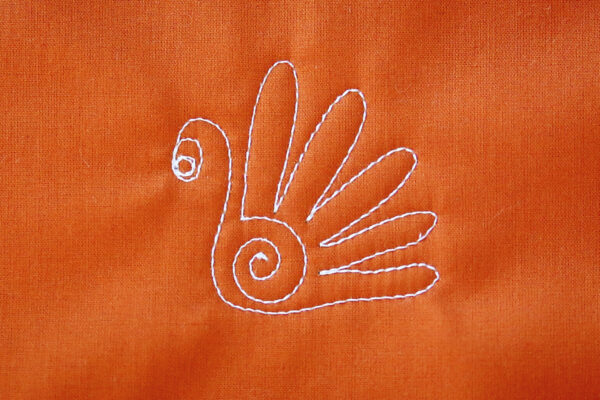 Stitching counterclockwise, add an oval and then stitch a circle inside the oval to create an eye.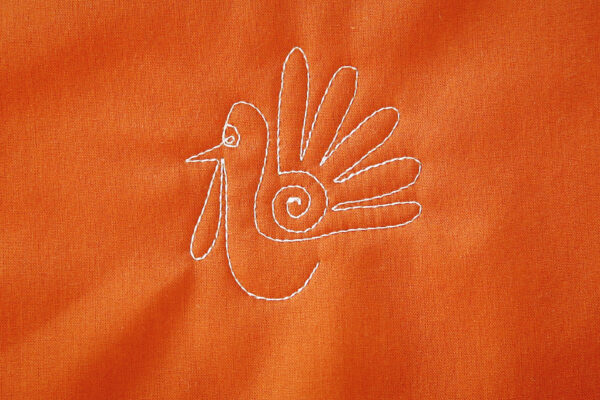 Add a triangle beak and a loop to create a wattle. Then stitch a curved line under the feathers.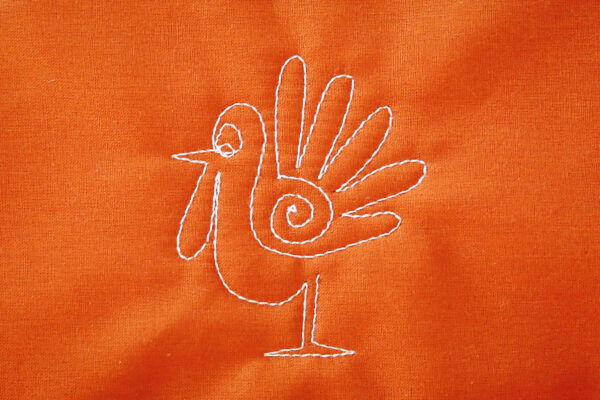 Stitch down several stitches to create the legs then add a flat triangle for feet. Closely echo stitch back toward the feathers.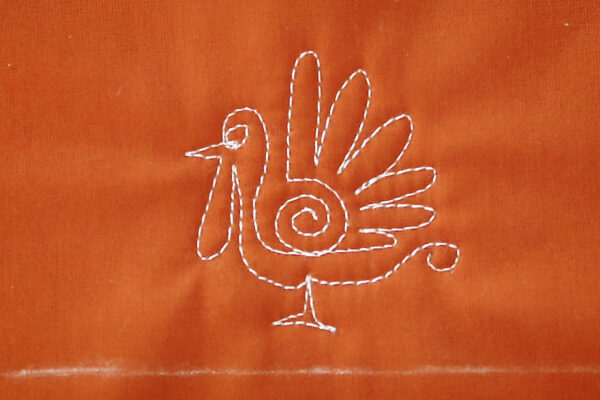 Add a curved line to complete the lower half of Tom's body—and embellish with a curl or spiral.
Tip: Read all of the instructions one time through then watch the Turkey Tom video. Doodle the motif several times, then watch the video again and observe the even stitching speed. Go back to doodling, this time work on doodling the motif in a fluid line at an even tempo.  Now you are ready to stitch!
For more machine quilting motifs, tips and techniques, please visit me at www.LoriKennedyQuilts.com!
Difficulty level: Intermediate

Time to Complete: Weekend

Used Material: 50 wt cotton thread, cotton, topstitch needle 90/14

Seasons: fall, Holidays, Thanksgiving

Techniques: free-motion quilting, quilting